OUR STORY
Summary of our colleges Story
Rathmines College is located in the heart of Rathmines, Dublin 6 in the Town Hall building. The Town Hall is very visible on the Dublin skyline because of the very tall clock tower. For Rathmines College students they can enjoy the vibrant learning environment inside the college and also enjoy spending time in Rathmines. The college is close to many cafés, shops and restaurants in Rathmines and students are still within easy reach of Dublin city centre.
Rathmines College is a friendly environment in which to study and the teaching staff are approachable and supportive and this guarantees a student centred and enjoyable learning experience in the college.
Rathmines College is a constituent College of the City of Dublin Education & Training Board.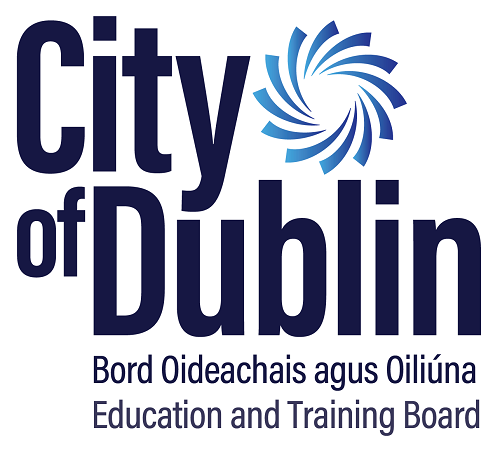 MISSION STATEMENT
Rathmines College promotes and encourages teaching and learning in a supportive, positive and inclusive environment of mutual respect.
PRINICPALS MESSAGE
A warm welcome to our College
Welcome to Rathmines College. All staff in the college look forward to being part of your student experience in the college. We hope you enjoy the course you are studying on, being close to the vibrant area of Rathmines and achieve your goals towards education and career progression.
Rathmines College has a proud tradition of providing education to the highest standard in a student centred environment. The courses are delivered by a team of teachers dedicated to the highest standards of teaching and learning in a caring, supportive and friendly atmosphere.
Our aim is to prepare each and every one of our learners for their future – whether in Further/Higher Education or in employment and we look forward to meeting your educational needs for the next academic year.

I would like to include a special mention to those of you who are a more mature applicant. It is never too late to go back to education. We believe in the ethos that we are constantly learning throughout our life.
Apart from the learning environment, Rathmines College also has many sporting activities, extra-curricular activities and student services, including guidance and learning supports. We hope students will get involved in our Football Team, Erasmus Programme, College Clubs and Societies and also enjoy the fun side of college life while studying with us.
The best of luck to all students.
Anna Morris
Principal
Dr. Christy Duffy
Chief Executive Officer
City of Dublin ETB


OUR FACILITIES
Rathmines College Facilities & Additional Programmes
The college provides students with a library, blended learning and Moodle, computer rooms, a radio studio, student supports through Guidance Counsellors, extra-curricular activities including a football team, swimming, student council and student events.
Rathmines College also offer an Erasmus Programme and Employer Engagement opportunities.
ACCREDITATION
Ours courses are career based and accredited by our partners









OUR LOCATION
How to get to Rathmines College
Rathmines College is located in the Town Hall Building, Rathmines, Dublin 6.
Luas
The college is easily accessible with the LUAS Green line stopping nearby at Ranelagh. A 10-minute walk from Ranelagh Luas stop to Rathmines College
Bus Routes
Dublin Bus Routes to Rathmines College
14, 15, 15A and 15B, 83, 140
Ready to take the next step?