GRANT OPTIONS
SUSI
The SUSI grant scheme is for qualifying Further Education students and operates through The Department of Education and Skills.
Back to Education Allowance
This scheme is for unemployed people, lone parents and people with disabilities who are getting certain payments from the Department of Social Protection. The BTEA is also for a wide range of people who might want to return to education, so people qualify in different ways, depending on their age and circumstances.
Courses must be full-time and lead to a certificate approved by QQI. Please contact the college or your local Intreo office for more information.
What is VTOS?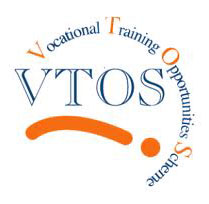 VTOS (the Vocational Training and Opportunities Scheme) makes available a range of fulltime courses to meet the education and training needs of unemployed people.
The scheme is offered for a maximum of two years.
It gives participants opportunities to improve their general level of education, gain certification, develop their skills and prepare for employment, self-employment, and further education and training.
It allows participants to receive their usual weekly payment and allowances (such as fuel etc.): in most cases the source of payment is transferred from the DEASP to VTOS.
Your college fees will be included in the grant, once eligibility has been confirmed.
There is also a small meal allowance, and travel allowance where applicable.
VTOS students are permitted to work for up to twenty hours per week
Who is eligible for VTOS?
Are you, or will you be, over 21 years of age on the start date of your new course?
Are you / your spouse currently unemployed / getting a payment from the DEASP?
Will you have been getting this payment for at least six months before the start date of the course you're applying for?
If you meet the two criteria above, then you can apply for VTOS.
More information on eligibility etc. can be found on the Citizens' Information website here.
How do You Apply?
Apply online for a course in Rathmines College
Fill in VTOS application form here.
You can also discuss plans with a Case Officer in your local Intreo office.
VTOS applicants will be required to meet the VTOS Co-ordinator in late August to provide evidence of their current DEASP payment (and duration of same) in order to secure their place on VTOS. A place will only be offered once all documentation has been processed.
Students in Year One of VTOS in another college o Further Education can also transfer to Rathmines College for their Year Two, and vice versa.
The VTOS Co-ordinator at Rathmines College is Maeve O'Sullivan (info@rc.cdetb.ie).
Ready to take the next step?